Our Data Centers
Data Center Location I
Click here to take a look at HostRelax™ USA Data Center Tour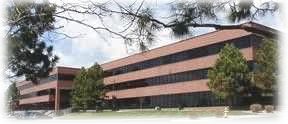 Our data center is located in the DTC of USA, as of the best connected hosting facilities in the world. There is extensive conduit and infrastructure to several DTC area Internet exchange points and also to neighboring central office buildings. Our data center are implemented through a high speed network, we have multiple network connections to different Internet backbones thus allowing data to be distributed though many sources.
Space
More than +167,000 square feet of antistatic raised floor space operational with another +86,000 square feet operationally ready.
Third, half, and full sized front and rear locking cabinets available.
Custom cages and solid wall configuration suites available.
Standard – 19 in, 23 in racks and 4 post custom cabinet configurations.
Power
1.5 Megawatt Cummins Diesel Generator with 24×7 fuel contracts in place.
Three-225 KvA Liebert uninterruptible power supplies with multiple battery strings.
Dual DC power plants.
Flexible power options to include multiple configurations of AC & DC.
Access
4 diverse fiber paths feeding; 6 OC-48s, 1 OC-12, and 1 Multi Gigabit Ethernet Ring of data and voice services.
Carrier Neutral.
POTS lines, Frame circuits, PRIs, and OC-X circuits available.
Satellite pads / uplink and downlink infrastructure.
Roof rights available
Security and Monitoring
Multiple levels of internal security.
24 x 7 onsite staff.
24 x 7 facilities monitoring.
Card key access systems.
Video surveillance.
Environmental
Separate cooling zones with over 100 tons of cooling delivered by Liebert HVAC systems.
Environmental Monitoring Systems maintaining constant temperature and humidity.
Under floor leak detection ring.
Fire Suppression
ECS Series FM-200 based fire suppression.
Separate protected area zones.
Dual stage detection system.
Ceiling and in-floor based detectors
Data Center Location II
Click here to take a look at HostRelax™ Malaysia Data Center Tour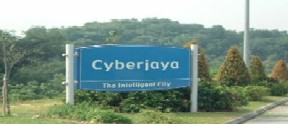 Our data center is located in the DTC in Cyberjaya, Malaysia's intelligent city. Cyberjaya is the nucleus of the Multimedia Super Corridor (MSC) powered by a world-class telecommunications infrastructure built by Telekom Malaysia. Some of our servers are housed at this data center.
Space
High density and availability StorageTek Storage Area Network (SAN) is used for high volume 2 TByte storage and storage backup. Veritas Netbackup is used primarily as backup software.
Racks with trays, patch panel and ventilation system are perfect home for tower-case and rack-mount servers.
Well designed and 100% Cisco powered network ensure network reliability, availability and security. Industry standard structured cabling ease cabling management.
Power
Gen Set. The generators can restore any fault in power supply. These generators can fully operate within 20 seconds after the power failure and has a redundant diesel generators with 72-hours fuel supply. 2 units of 1250kVA, each fed off dual power sources from a single grid.
UPS. Is equipped with an 8 x 200kVA capacity of uninterrupted power supply, with 20 minutes full load battery backup system.
Liebert power supply and distribution unit is each of 100kVA capacity.
Access
It is a high bandwidth global multimedia communications platform with a 2.5 to 10 Gigabit digital fibre optic backbone.
155 Mbps x 1 to TMNet
155 Mbps x 1 to EastGate
2 Mbps x 1 to Jaring
Security and Monitoring
24 x 7 onsite staff.
24 x 7 facilities monitoring.
Biometric Security System. Biometric control devices, which has been installed to all the entrances. Smart card is used to record any authentication, containing the user identification, finger print and digital signature.
Biometric attendance booth. All permission are requested through this booth. User can choose to use the digital signature or the finger print for authentication to the premises. Booths are located at the main entrances of every floor for easy accessibility. Our biometric system is supported by remote monitoring tools/server, which has been installed in the biometric control server.
CCTV. CCTV cameras are situated at every strategic location inside and outside the building, capturing various angle for tight security measures. Further more, inside the IDC building is fully equipped with monitoring services which control and monitor the internal security behavior. Surveillance cameras are installed on every row between racks, and alongside the server room. Every movement will be recorded to the tape recorder for future security purposes. The monitoring control centre is located in both the Network operation center and the guard room, which is being monitored 24 x 7 x 365.
Network Operation Center. Is runs 24 x 7 x forever with 3 shifts per day, giving 1st level support, network, server and facilities monitoring. HP Open-view system and CiscoWork 2000 is used for network and system monitoring. Site-scan system is used for facility monitoring.
Environmental
Uses 12 PCU-Precision Cooling Unit, with 50% humidity control and 20 degrees centigrade for server health. Chilled Water System is used as the backup. It works with Dehumidifier to control the humidity of the server room.
Fire Suppression
Dry Pipe Water Sprinkler System. Standard facilities for building protection.
FM200 and fire extinguisher. The FM200 is used as the main zone-based fire protection for equipment, which will be triggered by smoke sensors and fire detection system. Fire extinguisher is used to fight with small fire. The dry pipe water sprinkler system is used as backup fire protection system, which will be triggered manually.