Web Hosting
HostRelax™ Hosting Plans offer all of the features and services required for a successful web site. All of our plans come with an abundance of features, including an easy to use web-based control panel that allows you to manage your site. You'll also benefit from the reliability of our high performance servers as well as HostRelax™ renowned support.
We offer a wide range of web hosting packages. Please select your preferred operating system and click for more detail information.
Confuse of choosing which platform ? Check out the below section.
Linux Or Windows Platform ?
The choice between Linux, Windows Server is an important one when you want to host a site. Some may choose Linux or Windows Server platform based on personal consideration. We recommend that you make your choice based on the type of application which you want to develop, put and run on your website. Development tools also as an important factor which you might take into consideration.
Linux Hosting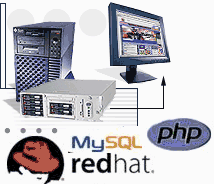 If you wish to developing application using PHP, Perl or CGI Scripts run it on your website, or you require the fastest performance, or if you don't have any other specific reason to choose Windows over Linux, then Linux hosting is the platform best suited for almost every purpose.
Windows Server Hosting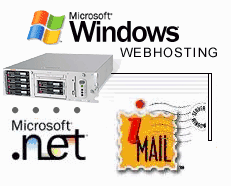 If you are developing application using ASP, ASP.NET or XML, and run it on your website, then you will find Windows Server hosting is best suit to you. Windows Server based platform hosting is ideal for people who are using Microsoft-based tools including Visual InterDev, Microsoft Office Extensions, Microsoft Office Collaboration or you are using Microsoft specific functions, included files and utilities.